High performance , compact laser modules for easy integration
The 3D PRO™ Lasers have been designed specifically for the exacting requirements of machine vision applications. The laser modules have a compact cylindrical form factor based on industry standard dimensions for easy integration into existing applications.
The 3D PRO™ Laser series has been designed as a structured light laser. The 3D PRO Laser is 19mm in diameter and the 3D PRO™ Laser Mini is just 10mm in diameter. Both are configurable platforms with a wide range of wavelengths, power levels and beam shapes available. High uniformity line lasers are avialble and these are ideal for machine vision applications. See the 3D PRO™ Laser, 3D PRO™ Adjustable Focus Laser and 3D PRO™ Laser Mini.
Structured Laser Light (SLL) is a technique for projecting a known pattern of pixels (singular line, horizontal lines, crosshair, grid) onto an object. The way that these deform when striking surfaces allows vision systems to calculate the depth and surface information of the objects. The speed of data capture is the primary advantage of structured light scanners as they record multiple points at the same time and in the machine vision industry they are ideal for high-speed inspection or 3D measurements.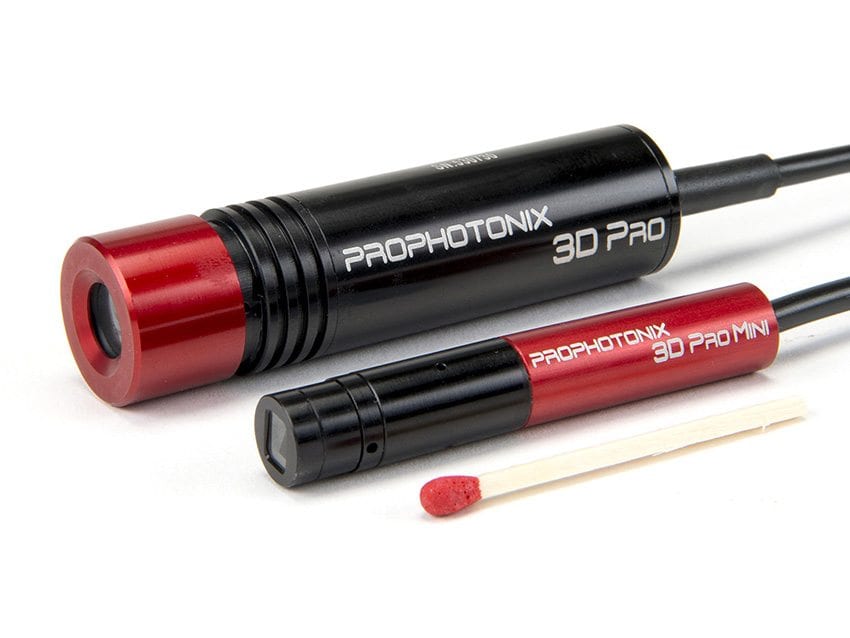 3D Pro Laser

The 3D PRO laser is designed for easy integration into machine vision applications. It delivers high performance and high uniformity from a compact form factor. The 3D PRO laser is available with a customer-specified fixed focus.

Discover

Adjustable Focus 3D PRO

The Adjustable Focus 3D Pro allows the user to adjust the focus to suit application requirements. Built on the same compact platform as the 3D PRO the Adjustable Focus 3D PRO is 19mm in diameter.

Discover

3D PRO Mini

As the name suggests, the 3D PRO Mini is extremely compact at just 10mm in diameter. Designed for machine vision applications where space is restricted, these lasers offer excellent performance from a compact package.

Discover
Our Sales Team
Bernhard Russell

Tracy Duckworth

Kevin Desmond

Andrea Gregorio