BLOG
How Multispectral and Hyperspectral Imaging is Driving Innovation
For a growing number of industries, illumination platforms are key to driving innovation and efficiency. From surveillance and sorting to quality control and water management the applications are growing as fast as the technology itself.
ProPhotonix recently launched a short-wave infrared (SWIR) offering to its Hyperspectral linelight solution – the COBRA HyperSpec. Here we discuss the types of applications that are using hyperspectral imaging, in particular SWIR.
Food processing
Machine vision has proven to be a highly efficient and reliable means of assisting food production; assessing food quality, removing contaminants and ensuring food labeling accuracy – to name just a few.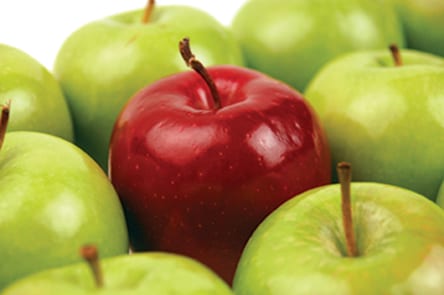 In our latest whitepaper , we discuss a multiwavelength solution we developed for a manufacturer of inline sorting and grading equipment. They needed a flexible, multi-wavelength LED light for a vision system used to sort and grade fruit and vegetables. Different contaminants needed to be identified as well as other properties such as size and colour.
SWIR imaging in particular can prove useful in scenarios where the light is poor or the camera's sensitivity is particularly challenging. For example, in identifying below-surface bruising in fruit or measuring the moisture content of baked goods to determine freshness.
Plastic and Textile Recycling
The European Commission has set the goal that at least 50% of all plastic packaging waste will be recycled by 2025, and to reach 55% by 2030. The EU's executive arm also wants to ensure that all plastic packaging on the EU market will be either reusable or recyclable by 2030. This has inspired a number of global brands to look to innovative recycling solutions. Procter and Gamble¹ are looking to imaging technologies to assist in sorting packing waste leading to more efficient recycling. UV fluorescence highlights watermarks that determine the sorting criteria. These watermarks provide a lot of information about the packaging origin, and can help separate materials that are difficult to determine e.g if covered in dirt, or are mixed with others. This helps to easily identify plastic sources enabling efficient processing.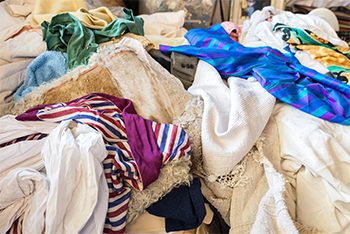 Agricultural Advances
'Precision agriculture' has been greatly assisted by hyperspectral imaging where drones or satellites can indicate disease, pests, soil characteristics, fertilizer or water requirements and offer more accurate yield estimation all based on contrasts and shading highlighting in images taken of the crops.  This can help a great deal with challenges such as water management and help prevent under- and over- watering.
ProPhotonix provides SWIR technology solutions allowing users the ability to tackle difficult industry challenges such as textile recycling and food quality. The COBRA HyperSpec now offers SWIR wavelengths (950nm -1750nm).
¹ "Sorting the Plastic Recycling Problem", Tim Sykes, https://packagingeurope.com/sorting-plastic-recycling-tracers-digital-watermarks-tomra-procter-gamble/