BLOG
COBRA MultiSpec: New RGB-IR and RGB -White LED Line Lights
ProPhotonix recently announced the addition of new RGB-IR and RGB-White multispectral LED Line Lights as standard configurations of its award-winning COBRA™ MultiSpec. A new user-interface will allow easy optimization of the light to maximize your system performance. This post will outline the new options, the key features and some of the applications that can benefit from these enhancements.
RGB-IR and RGB-White LED Line Lights available as standard
RGB-IR (855nm) and RGB-White (3500K) COBRA MultiSpec line lights offer ideal solutions for a wide variety of multispectral and hyperspectral applications. Food sorting and currency inspection applications, for example, will benefit from these new standard configurations. Should your application require a unique spectrum, custom COBRA MultiSpec lights of up to 12 wavelengths from 365 – 1650nm can also be delivered. Contact us to discuss your application requirements.
Easily Optimized Tunable Multispectral Light
COBRA MultiSpec delivers multispectral tunable illumination allowing you to optimize the light spectrum to maximize contrast, compensate for camera sensitivity and deliver clearer, higher resolution images for increased accuracy and speed. Precise control of the light via its user-friendly GUI allows system designers to easily fine tune the performance of their system. Discrete control of each wavelength allows users to select the optimum wavelength balancing and relative intensities specific to the application needs.
Take a look:
Learn more about COBRA MultiSpec and see the new user interface in this video.
Key Features: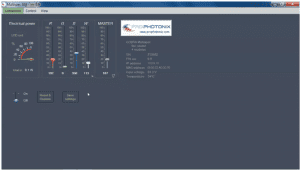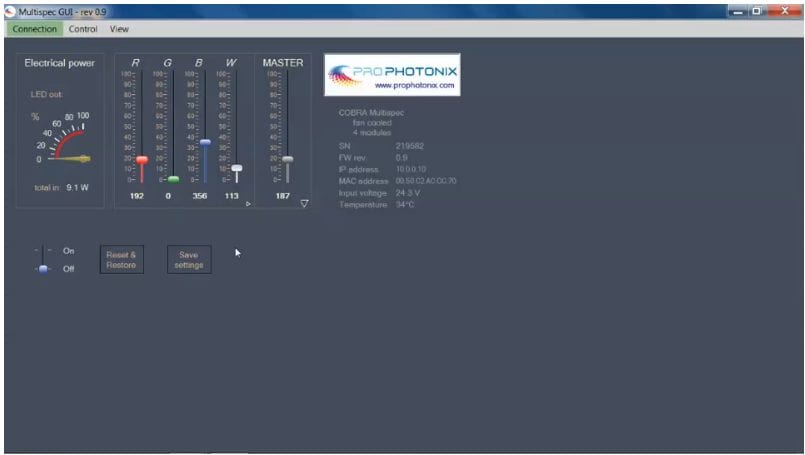 RGB-IR and RGB-White
Custom options available
Chip-On-Board: extreme brightness and high uniformity
Modular: available in any length up to 5 meters
Four independent strobe lines
On-board Ethernet control
Input Power Monitoring
Easy to use GUI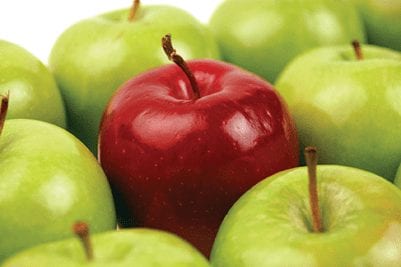 Key Applications
Multispectral Imaging
Hyperspectral Imaging
Print inspection
Food Sorting
Recycling Sorting
Currency inspection
Built on the established COBRA Slim platform
COBRA MultiSpec is built on the established, compact COBRA Slim platform and utilizes Chip-on-Board LED technology to ensure extreme brightness, excellent uniformity and superior blending of wavelengths. In addition, COBRA MultiSpec offers exceptional strobe capability allowing up to 4 independent strobe lines to be pulsed either simultaneously or sequentially. This unique LED Line Light offers field adjustable optics allowing users to select the optimum lens position for its application. COBRA MultiSpec is modular and is available in any length up to 5 meters.