The figure below illustrates the differences in the number of LEDs that can be placed on a 10X10mm square and the resulting power output of the array.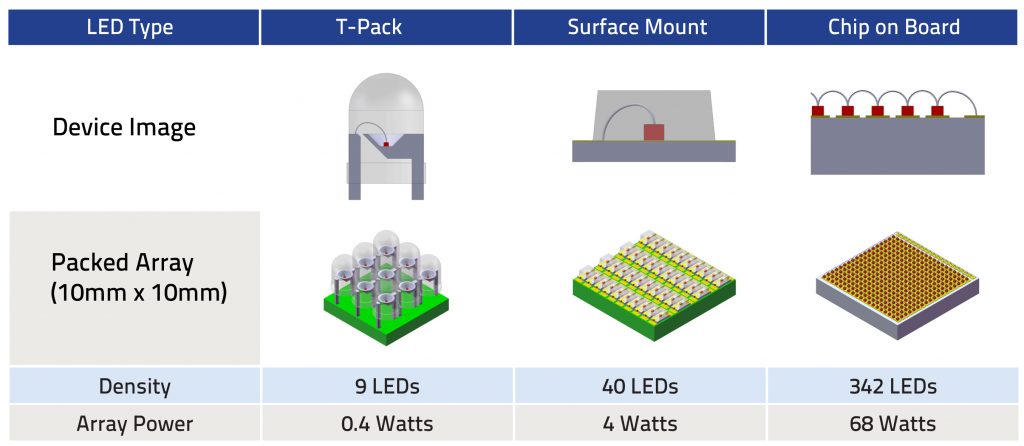 As you can see, by using Chip-On-Board (COB) technology, the number of LEDs is 38 times higher than T-Pack technology and 8.5 times higher than surface mount technology, improving the brightness significantly.
ProPhotonix works with customers in diverse industries to design and produce custom chip-on-board LED solutions from LED arrays to complete turnkey solutions.
The advantages of Chip-on-Board LED arrays include:
Compactness due to small size of chip
High-Intensity, particularly at close distance
High-Uniformity, even at close working distances
Superior Thermal Performance for better lifetime, stability and reliability