BLOG
An Introduction to the Ultra-Compact MatchBox Laser Combiners
The Wavelength Laser Combiners, part of the Matchbox series from Integrated Optics, feature the world's smallest laser combiner footprint. Combiner Lasers include up to four wavelengths and are ideally suited for portable multiwavelength laser applications in diagnostics, sorting and illumination.
This post introduces the Matchbox Wavelength Combiners and describes their key features and applications.
Key Specifications 
Compact Laser Combiner

Four wavelength options

Plug-and-play solution

A single user interface for all four lasers

TEC cooling

Color mixing

USB power

High-end stability and flexibility

Fast warm-up time (bi-directional TEC)
Ultra-Compact All-in-One design
The MatchBox laser combiners include up to four individually controllable laser diodes or photo detectors, with free space or multi-mode fiber output. Wavelength Combiners offer alignment-free operation and can be operated very economically. Each individual wavelength is controlled through an easy-to-use PC interface allowing the user full control.
The Laser Combiners feature hands-free operation supported by fast-warm up time and multiplexing electronics. Each fiber-coupled unit within the series combines several wavelengths into a multi-mode output fiber. All optics and electronics are fitted into the ultra-compact Matchbox housing and are designed with built-in thermally stabilized optics.
The laser unit is designed as an integration-ready electro-optic unit, which can be connected to the control mainboard and power supply of an instrument. Multi-wavelength instruments incorporating Laser Combiners are easy to operate and deliver exceptional results.
The Laser Combiners have a standard matchbox footprint and are compatible with all MatchBox accessories.
Two standard wavelength combinations, commonly used in fluorescence applications, are available.
405nm, 450nm, 520nm and 638nm

405nm, 488nm, 520nm and 638nm
Software Interface
Matchbox Wavelength Combiner control software is used to monitor multiple parameters including maximum laser diode current, specific temperatures for TEC1 and TEC2, and load percentage of the Peltier element.
The software displays key information about the laser, once it is connected, such as the serial number, product code, firmware and operational hours. An additional feature available is an auto-start option, once the Wavelength Combiner is connected to a power supply, for flexibility and ease of use of the laser module.
Thermally Stabilized Optics
Matchbox Wavelength combiners integrated precision driver electronics provide low-noise and stable operation over a broad temperature range. The laser diode modules incorporate fast-warm up time (bi-directional TEC).
Portable Multi-wavelength Laser Applications
The powerful Laser Combiners, implemented in the MatchBox laser platform, are ideally suited for applications such as wide field illumination in fluorescence microscopy, flow cytometry, food sorting and inspection, medical applications, metrology, and quality control. Matchbox Laser Combiners offer an advanced and original design which is used within the microscopy and spectroscopy industry.
Key Applications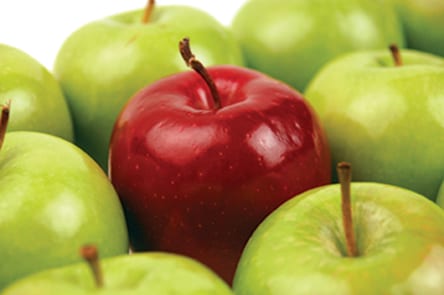 Wide-field and fluorescence microscopy
Flow cytometry
Food sorting and inspection
Medical applications
Metrology
ProPhotonix partners with Integrated Optics, an ISO9001-2015 certified laser module designer and manufacturer, to deliver high-quality laser modules to its customers. As a laser module manufacturer, as well as a laser diode supplier, ProPhotonix expertise in laser diode technology is multifaceted and allows our engineers to quickly match laser modules with your specification. In addition, ProPhotonix' flexible in-house manufacturing allows for speedy development processes and tolerances that would not be achieved elsewhere.

To find out more about the MatchBox Combiners, Download the Datasheet or Contact Us.
The Matchbox Series
ProPhotonix offers a range of high-quality laser technologies to suit specific application needs. The Matchbox laser series from Integrated Optics, is a powerful platform, encompassing continuous wave lasers, four wavelength diode combiners, and Q-Switch nanosecond lasers.
The Nanosecond lasers are an extremely compact and self-contained design and are ideally suited to a wide range of OEM applications. The Matchbox CW Lasers deliver high performance in a miniature package and are highly integrated, incorporating proprietary optical designs and smart electronics, resulting in self-contained laser sources.
A range of MatchBox accessories, such as the Power Supply, Breakout PCB, and Heatsinks is available. These accessories are not necessary for OEM integration of Matchbox lasers, but they are ideal for laser installations in scientific setups or to enable rapid testing.
To learn more about the Matchbox series, download the Nanosecond Lasers or Matchbox CW datasheet today.
ProPhotonix produces a wide range of configurable laser modules, and with our laser module selector, you can specify by wavelength, output power, and beam shape. For further information on ProPhotonix range of laser modules, check out our laser module selector today.
If you have specific questions, contact us.
Other posts you might like...