BLOG
Advantages of Chip-on-Board LED vs. Surface Mount LED
What is Chip-on- Board LED Technology?
Chip-on-Board LED technology describes the mounting of a bare LED chip in direct contact with the substrate to produce LED arrays. It is a method of LED packaging which has a number of advantages over conventional technologies such as "T-pack" and Surface Mount LEDs.
What are Packaged LEDs?
An example of a packaged T-pack LED is shown below. A packaged LED has an optical lens, bonding wire, electrodes, and resin to encapsulate the LED for protection. Surface Mount Devices offer higher packing density over T-pack though still significantly less density than Chip-on-Board.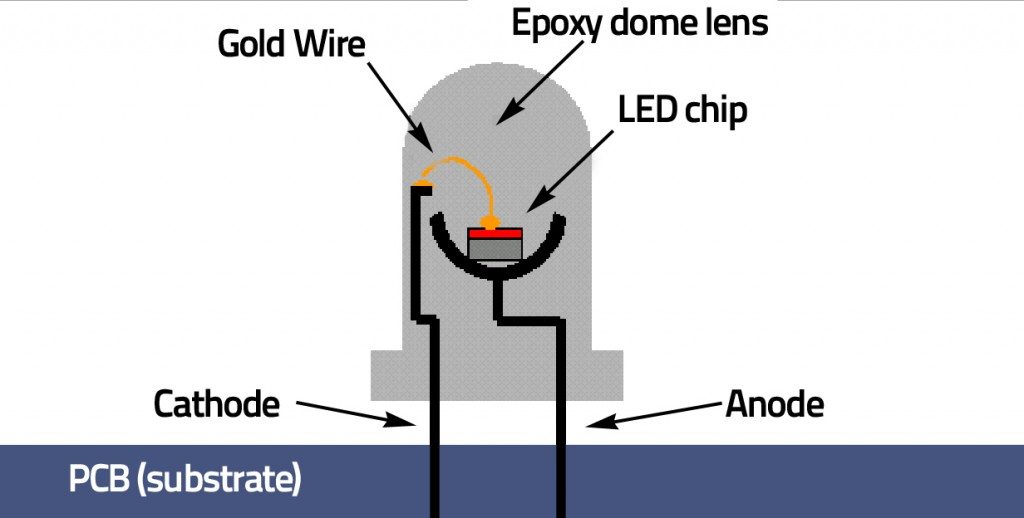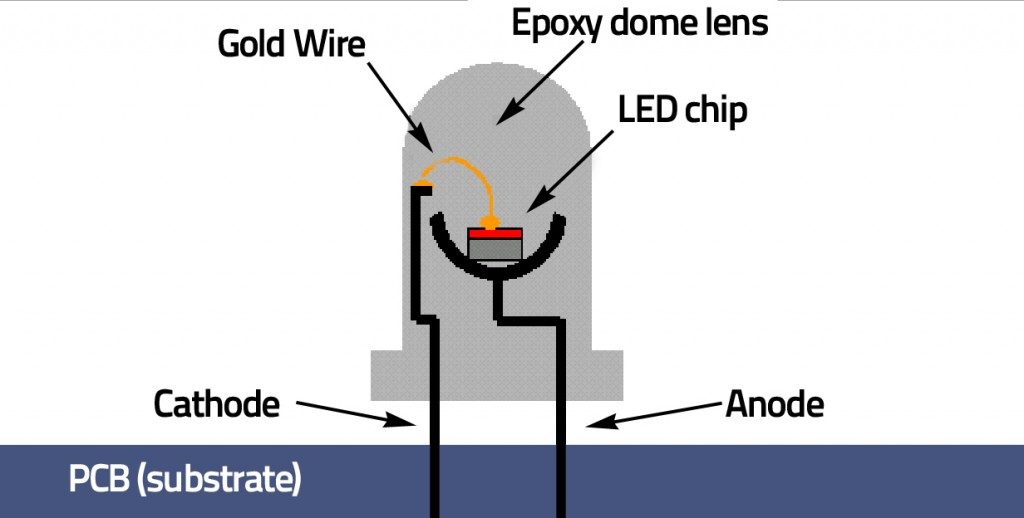 INSERT Surface Mount Technology drawing here
Why does Chip-on-Board offer advantages over Packaged LEDs?
Due to the small size of the LED chip relative to a packaged LED, Chip-on-Board technology (COB) allows for a much higher packing density than surface mount technology. This results in higher intensity & greater uniformity for the user.
The advantages of Chip-on-Board LED arrays are:
Compactness, due to small size of the LED chip
High intensity, particularly at close distances
High uniformity, even at close working distances
Best thermal performance for better lifetime, stability, and reliability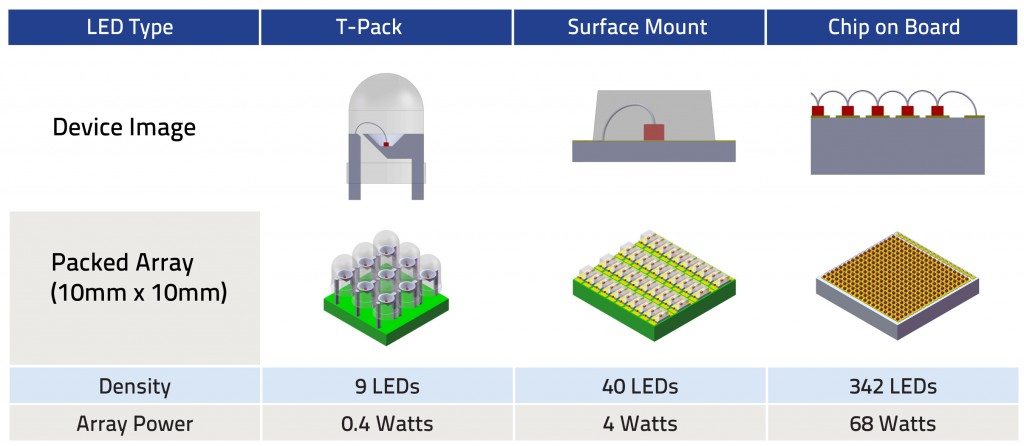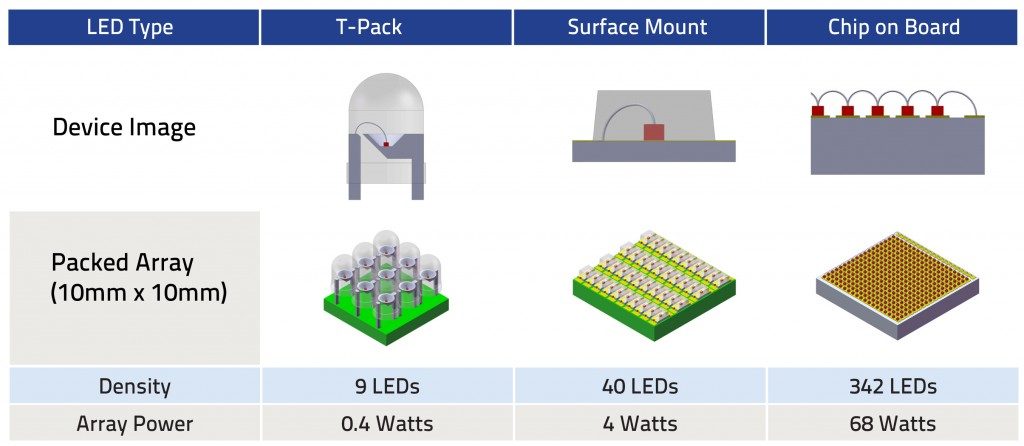 Illustrated Example
The figure below shows the number of LEDs that can be placed on a 10mm square area and the resulting array power. As you can see the number of LEDs that can be placed using COB technology is 38 times higher than that of T-Pack technology and 8.5 times higher than with surface mount technology.
INSERT Chip-On-Board LED Advantages Table here
Conclusion
Chip-on-board LED technology offers many advantages when compared to surface mounted LEDs. The LED packing density achievable with chip-on-board technology allows illumination providers to deliver high intensity, high uniformity and compact solutions ideal for a wide range of applications. ProPhotonix utilizes more than 20 years of experience in Chip-on-Board technology to provide COB solutions for OEMs and system integrators worldwide.
Learn more about Chip-on-Board LED Technology here.