UV laser diode technology now offers improved reliability and durability. ProPhotonix has recently launched a number of UV laser modules at 375nm. This post will discuss key applications for this enhanced technology.
UV Lasers Applications
UV lasers at 375nm can both enhance existing applications and enable new applications. Key applications include UV curing, 3D printing, and analytical applications such as spectroscopy and particle detection.
UV Curing
While UV LED curing systems provide high-intensity, high-efficiency UV illumination of large areas for high-speed curing, UV lasers allow for precision curing of much smaller areas using a laser beam with a diameter measured in tens of microns.  UV lasers can be more precisely targeted providing an ideal solution in applications where areas surrounding the curable material are sensitive to UV radiation.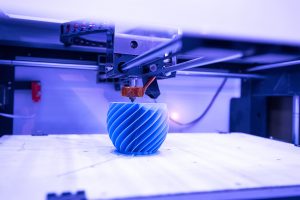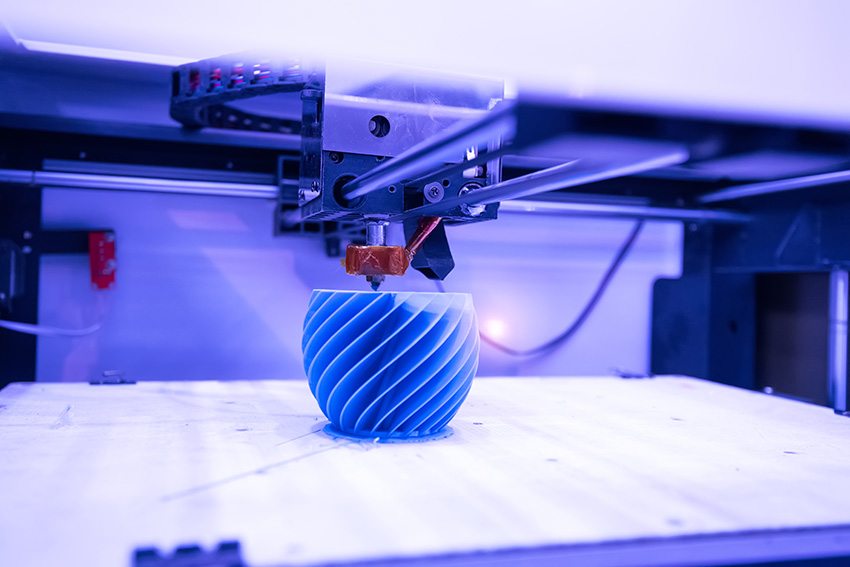 3D Printing
UV lasers can be used in 3D printing (an application that has primarily used 405nm lasers until now) for very high-speed, high-definition printing. The shorter wavelength enables the use of resins that are less susceptible to partial curing by ambient light. This allows manufacturers greater flexibility in printer design and extended resin life.
Analytical Applications
The availability of shorter wavelength UV lasers will benefit a diverse range of applications some of which are currently using lasers at visible and IR wavelengths.  Applications such as analytical techniques including spectroscopy and fluorescence spectroscopy as well as particle detection and measurement by light scattering.  UV radiation at 375nm allows the accurate measurement of smaller particles such as pollutants from vehicle exhaust emissions.