BLOG
All You Need to Know About Red and IR Laser Diodes
IR and Red Laser Diodes offer the ideal solution for applications such as gesture recognition, or industrial applications.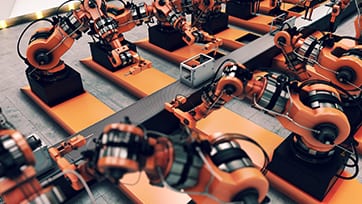 This is ProPhotonix' guide to IR and Red Laser Diodes, and some of their key applications.
Over 300 IR and Red Laser Diodes to Choose From
ProPhotonix offers wavelengths from 635nm up to 905nm with power levels from 5mW up to 75W. A variety of packages and pin configurations are available to best suit your application requirements. ProPhotonix has strong relationships with many laser diode manufacturers and can offer excellent value.
Red Laser Diode Specifications
Red laser diode wavelengths from 633nm to 670nm with power levels from 5mW up to 2200mW are available in a range of different pin configurations and packages from 3.3mm up to 9mm. These diodes can be operated at a variety of operating temperatures including some red laser diodes that can be operated at a maximum temperature of 85°C.
IR Laser Diode Specifications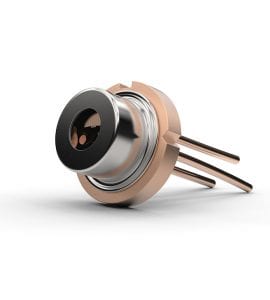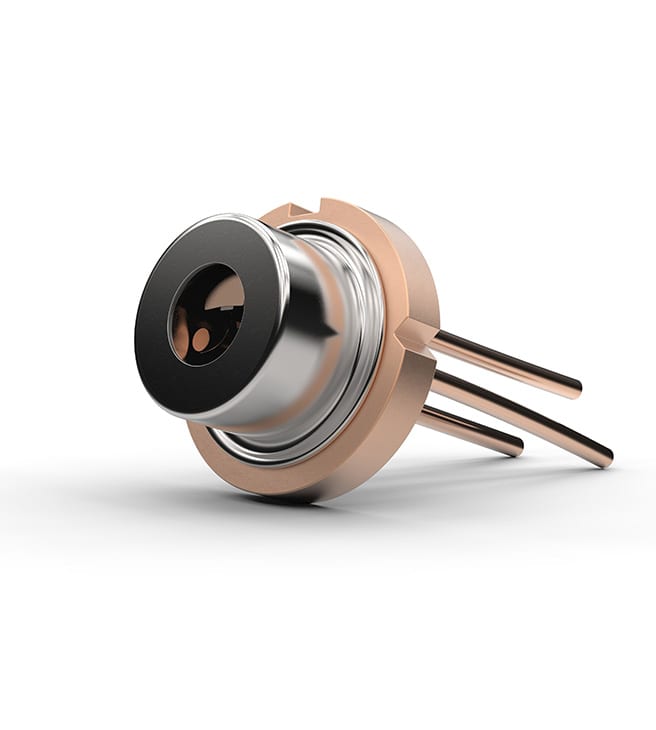 ProPhotonix offers a vast collection of infrared laser diodes from a number of high-quality laser diode manufacturers including Ushio, QSI and Ondax. IR laser diodes are available from 705nm to 905nm and with power levels from 5mW up to 75W. All of our IR diodes offer high quality and repeatable performance.
IR and Red Laser Diodes Key Features
Red Laser Diodes
IR laser Diodes
Wavelength
633nm to 670nm
705nm to 905nm
Power Level
5mW up to 2200mW
5mW up to 75W
Can size
3.3mm up to 9mm
5.6mm up to 9mm
IR Laser Diodes Applications
One of the most common applications for IR laser diodes is in gesture recognition. These laser diodes are also used in industrial optical module and sensor applications with some diodes having a built-in photodiode for monitoring laser diode performance. Other applications include robotics, motion sensing, targeting or night vision, and sorting applications.
IR Laser Diodes: Key Applications
Gesture Recognition
Industrial Optical Modules
Sensors
Robotics
Motion Sensing
Targeting
Night Vision Applications
Sorting
Red Laser Diodes Applications
Red laser diodes are robust and reliable products ideally suited for integration into laser modules, levellers, measurement equipment and as a light source for projector and laser shows.
Red Laser Diodes: Key Applications
Laser Modules

Levellers

Measurement Equipment

A Light Source For Projector And Laser Shows
ProPhotonix works with a number of Red and IR laser diodes manufacturers, with this broad product range, we offer an extensive choice of wavelengths, output powers, and packages to address the majority of laser diode applications.


Why Work with ProPhotonix?
With over 20 years' experience in distributing laser diodes, ProPhotonix is well-positioned to offer you superior technical support and advice to help you select the right laser diode for your application. We work with a number of high-quality laser diode manufacturers including Ushio, Osram, Panasonic, QSI, and Ondax.
With such a wide range of laser diodes; we provide a large selection of power outputs, wavelengths, and package types to address a broad range of applications. Our long-term relationships with laser diode manufacturers mean that we can offer you the best price to value for your laser diode and module needs.
Other posts you might like...