BLOG
New SWIR Hyperspectral LED Line Light
ProPhotonix recently launched a new SWIR option of its award-winning COBRA™ HyperSpec LED Line light. The new short wave infrared (SWIR) option is fully customizable from 950nm to 1750nm and offers a fully-tunable spectral emission and excellent spatial and spectral uniformity. The new COBRA HyperSpec SWIR offers an ideal solution for SWIR hyperspectral imaging applications.
SWIR Technology Tunable to the Application Requirements​​​
SWIR technology allows features or defects invisible to the human eye to be detected. The customizable COBRA HyperSpec SWIR LED line light allows users to optimize the spectrum to maximize contrast, compensate for camera sensitivity and deliver clearer, higher resolution images for increased accuracy and speed.
System designers can precisely control the light via its user-friendly GUI (pictured below) to easily fine tune the performance of their system. Discrete control of each wavelength allows users to select the optimum wavelength balancing and relative intensities specific to the application needs.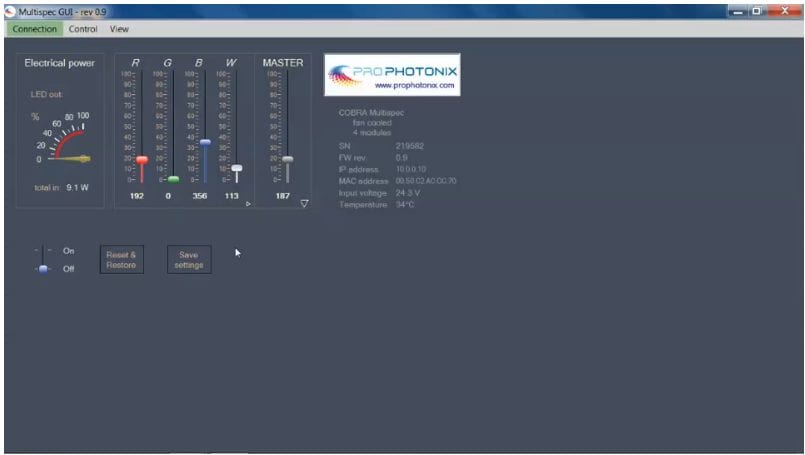 Key Features:
Fully customizable spectral band from 950nm to 1750nm
Completely customizable spectrum
Updated user-friendly interface
Modular: available in lengths up to 6m
Four independent strobe groups
SWIR Hyperspectral Applications
The range of applications for SWIR hyperspectral imaging continues to grow. In textile recycling, for example, the EU has made recycling a major priority in the years ahead and by 2025 all member states will be required to separate their textiles. The COBRA HyperSpec SWIR configuration can be used to differentiate between manmade materials like polyester, and plant- or animal-based materials such as cotton or silk.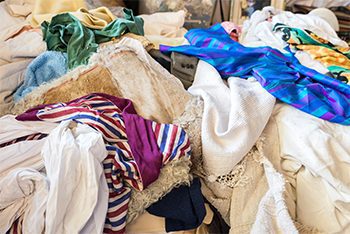 In the food and beverage industry, ever increasing quality, traceability and safety requirements are driving organizations to continually look for opportunities to maximize efficiencies and quality. SWIR hyperspectral imaging offers a cost effective and sustainable solution to achieve this by improving reliability and defect detection.
Key Applications:
The new COBRA HyperSpec SWIR option offers an ideal solution for hyperspectral applications including:
Hyperspectral imaging
Plastic and textile recycling
Food inspection and sorting
Moisture inspection – agriculture, food
Chemical and pharmaceutical analysis