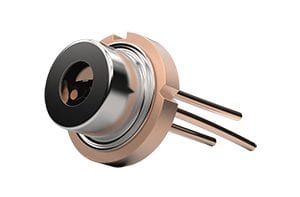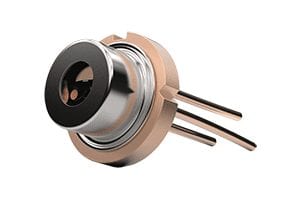 ProPhotonix recently added a new red laser diode from Ushio to its product range. This post reviews the benefits of the new red laser diode, as well as the range available from ProPhotonix.
The New Red Laser Diode
The new HL63263DG offers high optical output power (200mW) at a wavelength of 638nm. The new red laser diode is offered in a compact 5.6mm package. Applications for the new laser diode include show laser systems or as a light source for optical equipment. The new red laser diode adds to Ushio's extensive range of red and NIR laser diodes.
Key Features
Wavelength: 638nm

High optical output power: 200 mW

Compact 5.6mm package
The Ushio Laser Diode Range
Ushio laser diodes (formerly OCLARO) offer high reliability with repeatable output and long lifetimes. They are available with output powers from 5mW to 500mW and in a range of packages and pin-out options. High power blue-violet laser diodes are also available.
Support in Selecting your Laser Diode
With over 20 years' experience in manufacturing laser modules and distributing laser diodes, ProPhotonix is well positioned to offer you superior technical support and advice to help you select the right laser diode for your application. We offer a wide range of diodes in stock for fast shipping. Our long-term relationships with laser diode manufacturers mean that we can offer you the best price to value for your laser diode and module needs.
Other articles you might like...