BLOG
New High Energy Density UV LED Curing System
ProPhotonix has recently launched the COBRA Cure FX4 a high dose, air-cooled UV LED Curing system providing up to 58J/cm2. In designing the new system, ProPhotonix' engineers reimagined the form factor of UV LED Curing Systems to incorporate optimum airflow and multiple integration options.
Industry Leading Dose enables increased line speeds and new applications.
COBRA Cure FX4 offers industry leading energy density through a unique design starting with the LED chip. The product includes high-density Chip-on-Board LED arrays and a wide 40mm window ensuring uniform UV light and maximum dose without any compromise on lifetime.  A COBRA Cure FX4's high energy density can enable faster line speeds as well as the use of a wider range of substrates. It will also allow specifiers that have yet to convert to UV LED lamps due to insufficient optical power to unlock the advantages of a UV LED solution. The option to configure for multiple wavelengths has been integrated into the product.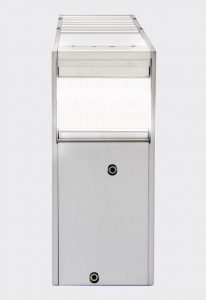 Intensity and Dose
UV curable media requires both a minimum amount of intensity to initiate the curing process and a minimum dose for an effective, total cure. With COBRA Cure FX4, the intensity and dose level has been optimized to produce an ideal cure offering equipment manufacturers the opportunity to gain a competitive edge.
Form Factor reimagined to provide a complete solution
The unique form factor of the COBRA Cure FX4 integrates an airflow which avoids the need for any ancillary ducting or valuable space for clearance. To ease installation, the team has also integrated an aluminum T-slot profile into the product providing simple mounting options. The COBRA Cure FX4 is available in 75mm module segments up to 2m in length with high uniformity (>= 95%) across the entire length of the lamp.
The product offers a complete, cost-effective solution for high power UV LED curing needs.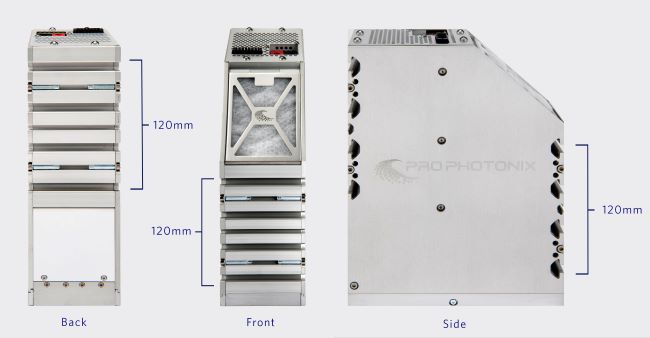 Advantages of UV LED Systems
COBRA Cure FX4 offers all the advantages of a UV LED based system including vastly improved lifetime, reduced maintenance costs, significant energy savings, and with no ozone emissions or mercury content, a more environmentally friendly solution than traditional UV technologies. In addition, the 'cold cure' offered by LED-based systems is ideal for heat sensitive material.
COBRA Cure FX4 Applications
The COBRA Cure FX4 delivers market leading energy density offering a compact, complete solution for small to large format digital printers as well as high speed, single pass industrial print or coatings applications.